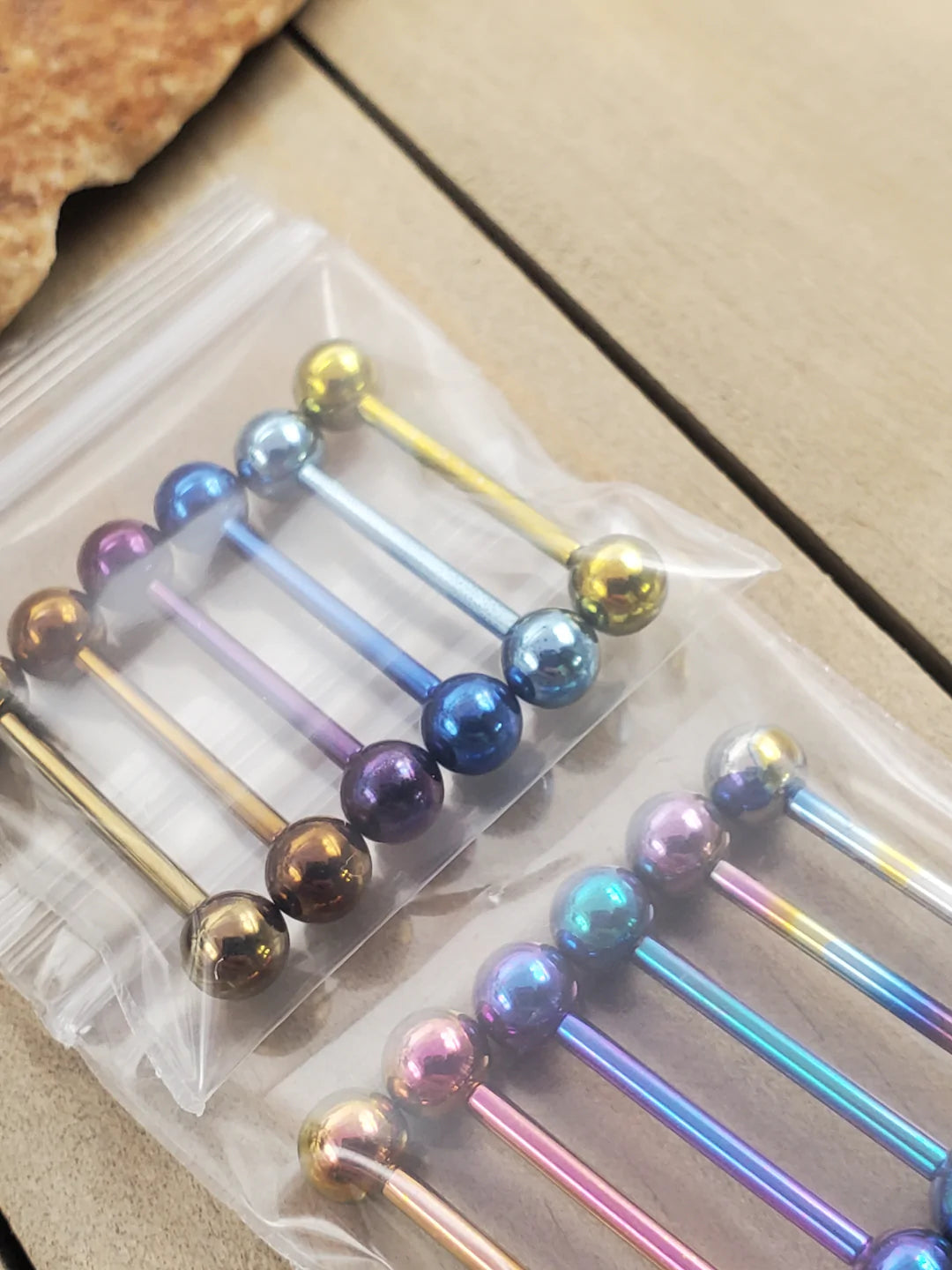 14g Titanium Straight Barbells
One of our most popular body jewelry styles is our classic internally threaded straight barbell shaft . Typically featuring a 4mm or 5mm threaded ball end, these SBB's are extremely convenient, comfortable and colorful.
Available in 16g, 14g and 12g, our titanium, internally threaded straight barbells are most commonly worn in nipple, tongue, cheek, industrial (scaffold), and genital body piercings.
Featuring various ball (bead) diameters, these classic body piercing style shafts are seen worldwide in most every body piercing studio.
Here at SirenBodyJewelry.com, we hand anodize each shaft to order. Creating a fun experience not only for us prior to filling your order, but a lasting visual impression.
One of our favorite anodizing techniques is our Rainbow or Oilsick.
Shop Straight Barbells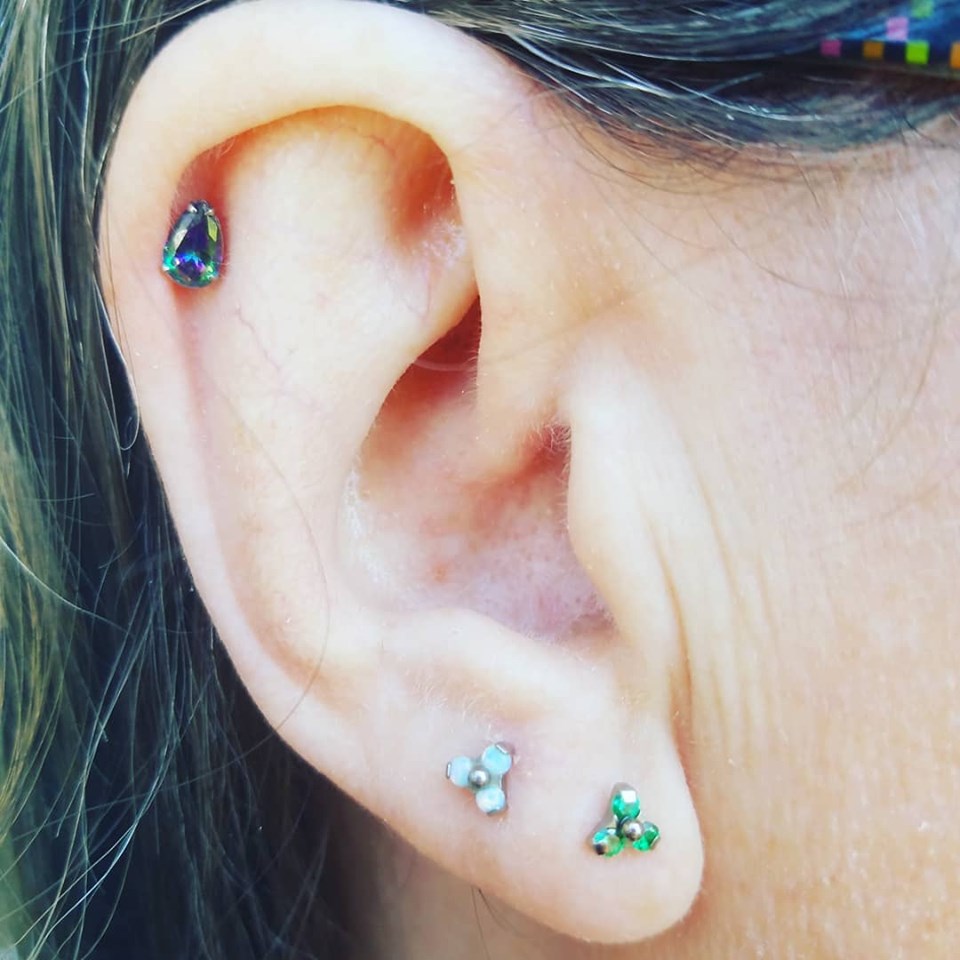 Customize Your Own Earring Aesthetic
Featuring high quality body jewelry piercing designs, isn't it time to re-style your earrings?
Gorgeous pear shaped gemstones, gemstone trios in green and opalite; what are you waiting for?
Pair traditional ear piercings with classic gemstone threaded ends and labret posts for a personalized earring collection.
16g is by far the most common gauge used in traditional or piercing shop ear piercings. Even if you were pierced with a thinner gauge like 20g or 18g, you can always ask your body piercer to size you up to 16g. the sizing difference is small when performed in lower earlobe tissue.
Consider asking for 16g jewelry to be pierced with in your cartilage piercings like the daith, forward and upper helix, rook, conch, tragus, etc.
Shop Ear Piercing Jewelry
The Psychology of Color

What's more interesting than personality quizes online? To us, it's learning about color psychology. Trust us, we love color! Whether you're using color psychology to add to your own personal wardrobe goals, paint your new canvas design or dye your hair; there's always something to consider with the psychology of color.

Read About Color Psychology

Vertical Labret Piercing Jewelry: Find Your Perfect Style!

The vertical labret piercing offers an alluring and distinctive option that injects a rebellious charm into your appearance.

However, what truly perfects this aesthetic?

Undoubtedly, it's the ideal jewelry selection!

Read About Jewelry Options

Make Measuring A Breeze!

Join us as we delve into the fascinating world of measuring body jewelry. Discover our meticulous process, the importance of accurate sizing, and unravel the secrets to achieving a flawless fit. Whether you're a piercing enthusiast or a curious newcomer, let's explore the art of measuring body jewelry together. Let's dive in!

Learn More